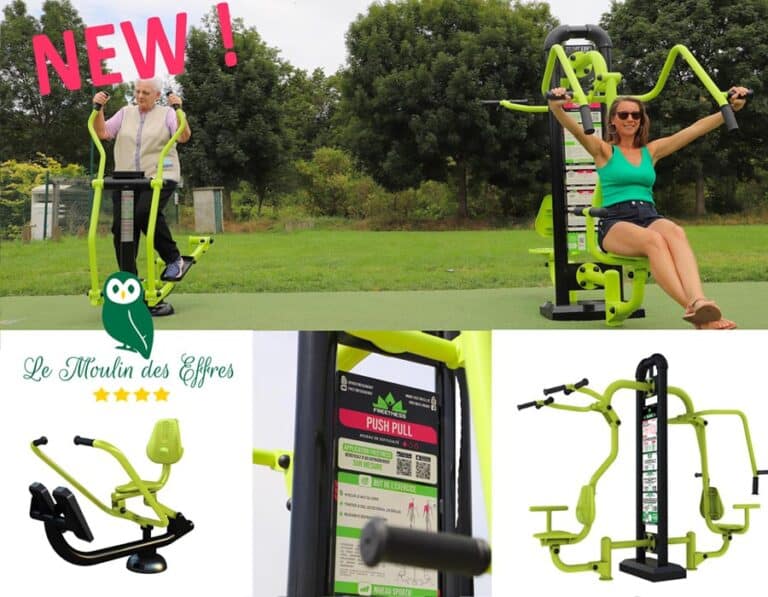 Latest innovations for our company BONNES VACANCES, after managing the campsite for 10 years, we became the owner in 2019.
We have changed the organization of the campsite, by placing the emphasis on entertainment, opening a snack bar with possibility to takeaway and also setting up new accommodation each year !
In 2022, a new fun and sporting space will be set up :
– 3 outdoor fitness machines 100% made in France : a 2-in-1 Squat-Push handset also accessible to people with reduced mobility, a rowing machine and an elliptical trainer for your greatest pleasure !
Nestled in a fully green nature area of 2 hectares, Le Moulin des Effres campsite ★★★★ offers for your stay, a spacious green parcels and unusual accommodation.
Everything is there to make your holidays a real moment of relaxation and conviviality. Take a break by the lake and enjoy the entertainment, concerts and sports games organized during the season.
All campsite teams keep you a warm and wonderful welcome to create you a nice holidays in Deux-Sèvres with us.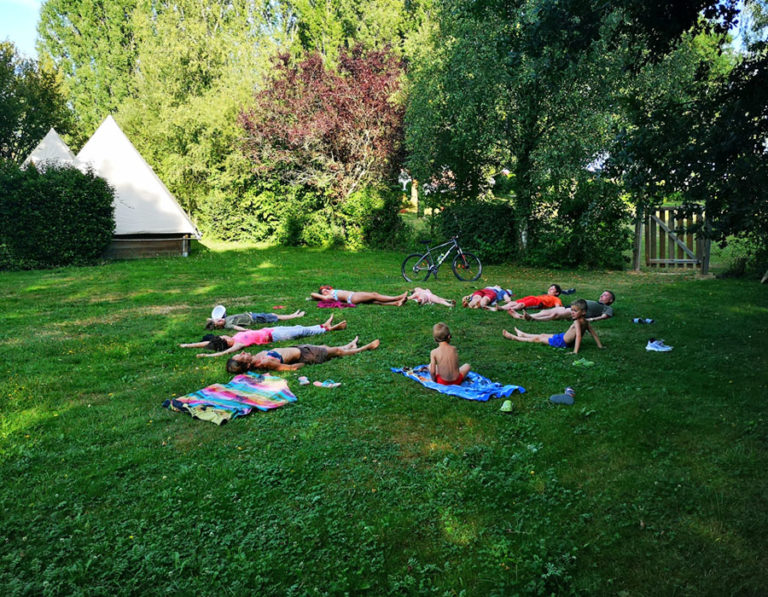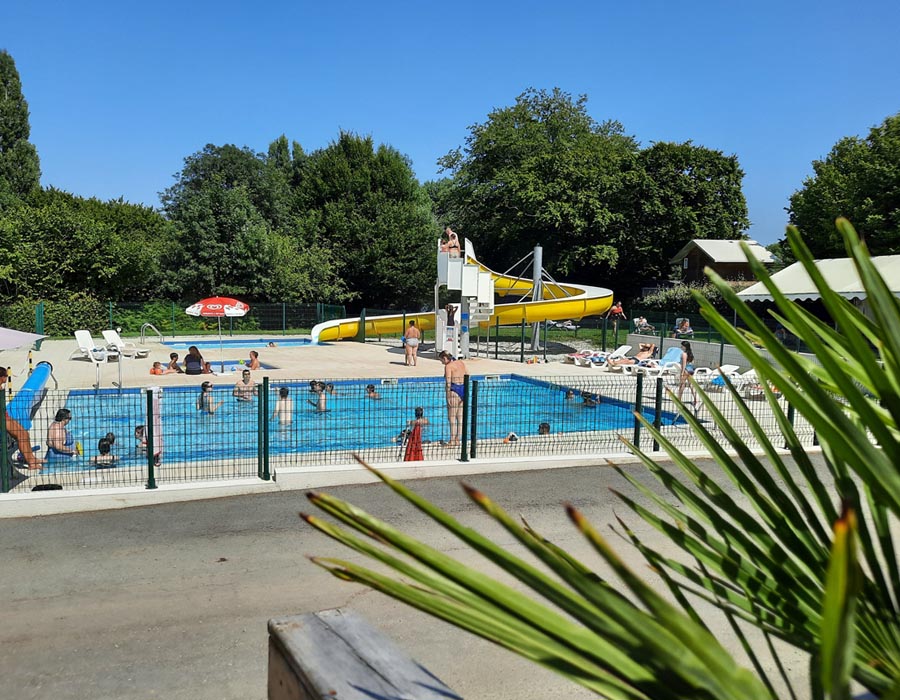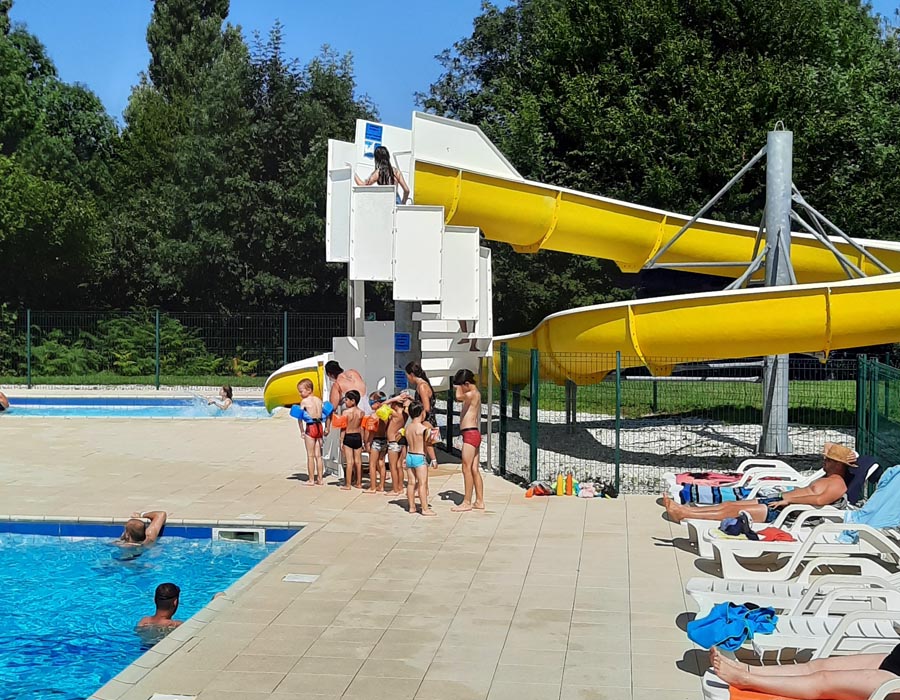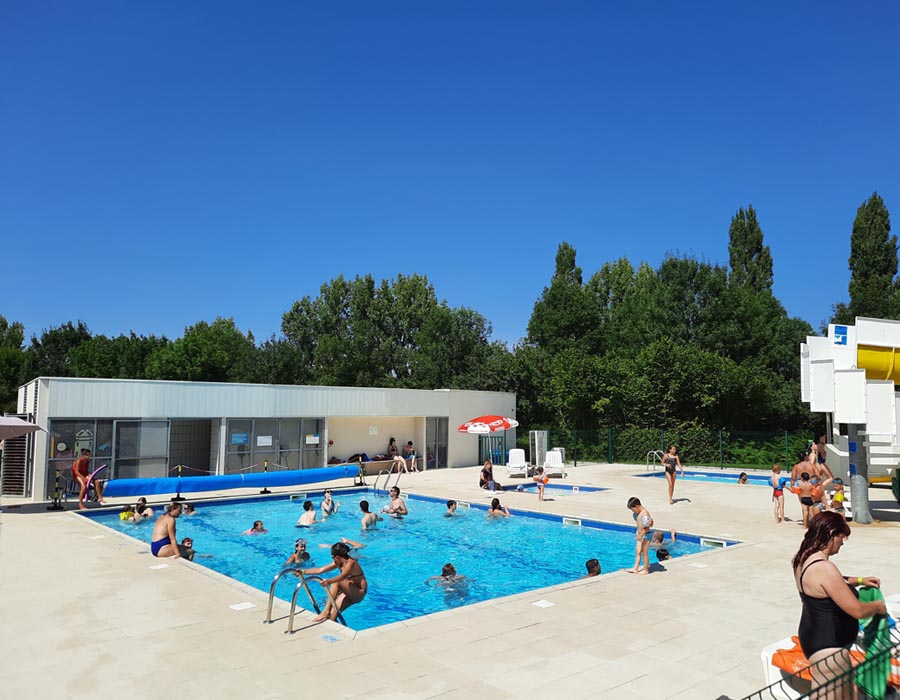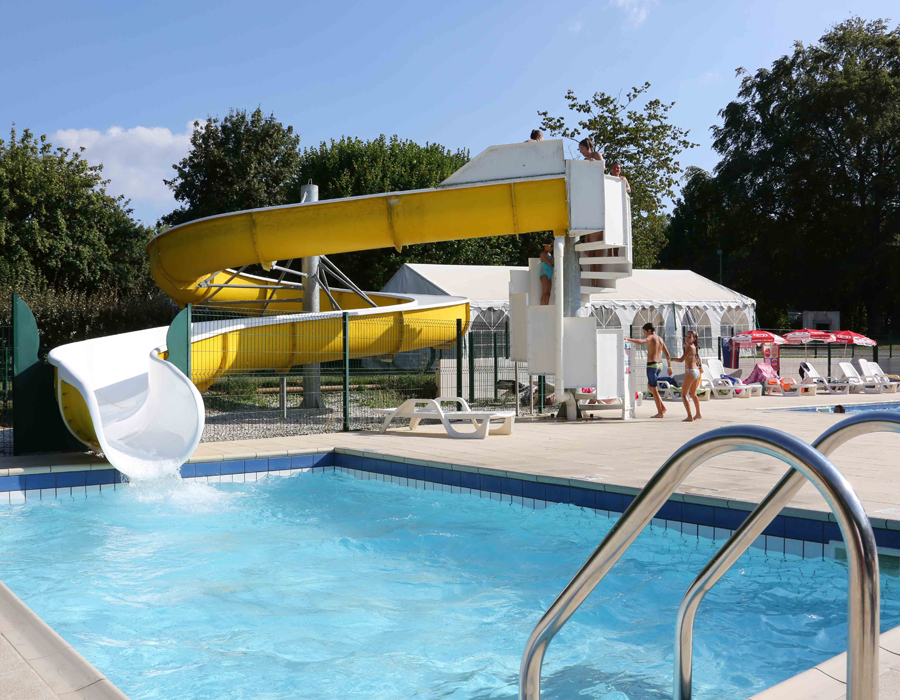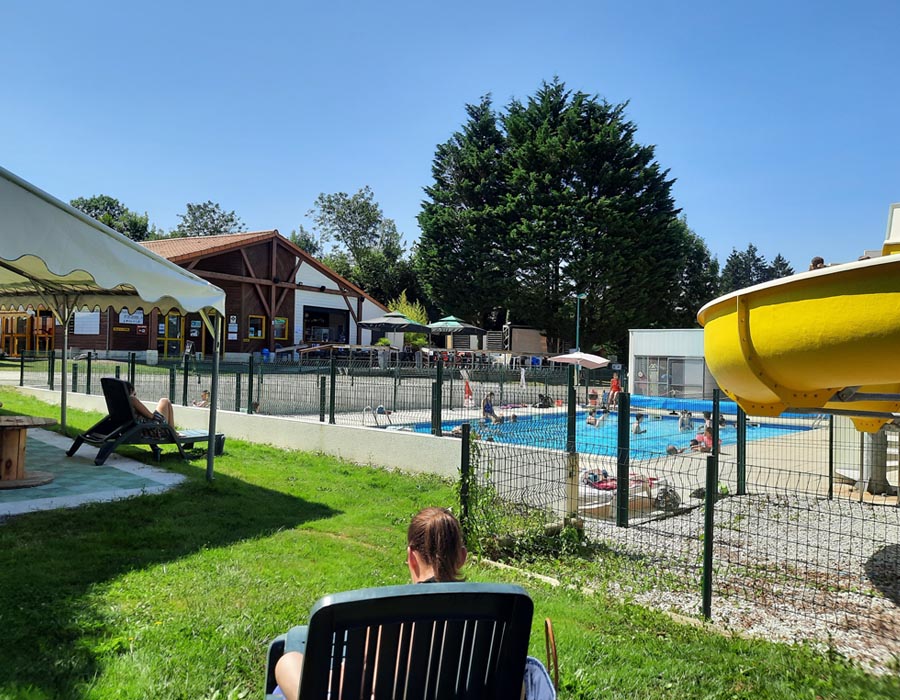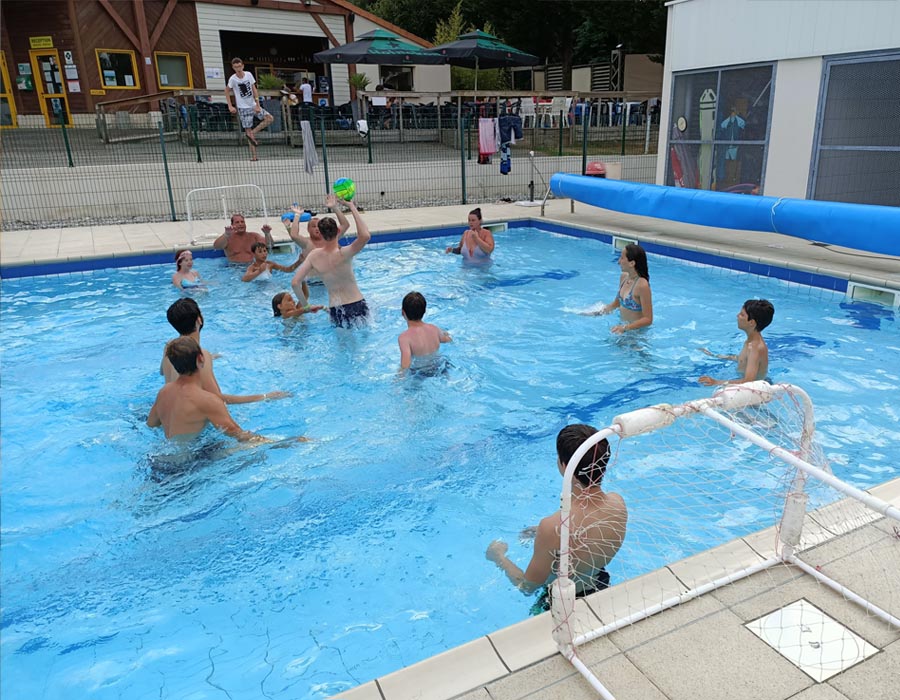 The aquatic area of campsite is fully warmed with outside swimming pool, paddling pool and the slide with is our reception pool. You can also find a deckchair around the pool and a relaxation area is available near the swimming pool.
REMINDER : Wearing a swimsuit is compulsory
For your information, swim shorts are not allowed and babies must wear special swim diapers. Children under 8 must be accompanied by an adult. All children are under the supervision of parents or responsible adults.
The Effres lake is one of the best asset of campsite. Deep in the fully quiet and green nature with countryside landscape. The Effres lake give you a wonderful seasonal colour palette that is reflected in the water. Hiking, morning walks, naps or bicycle rides around the Effres Lake should be exploring !
Better, opt for a pedal-boat rides on the Effres Lake during high season (July and August)
With the Effres Lake, you can also fishing. Professionals or amateur, enjoyed a memorable moments with friends or family's ! (Fishing card are available at the campsite reception)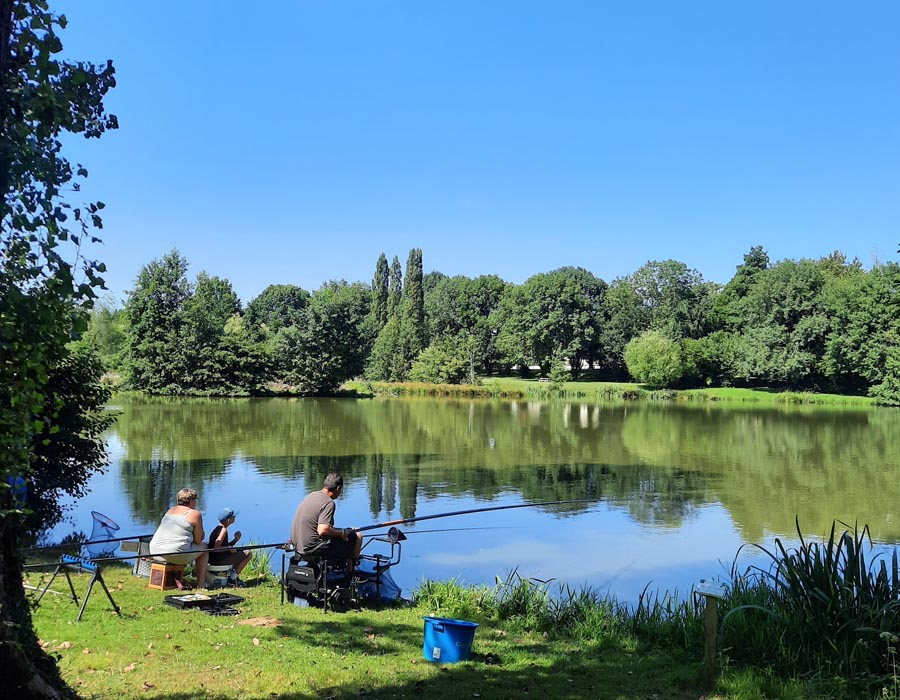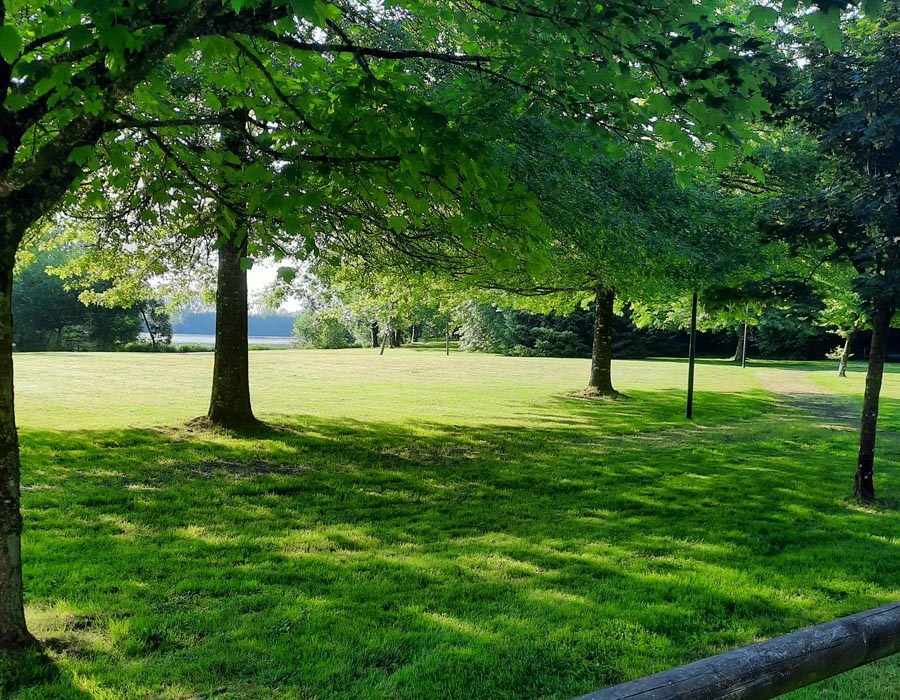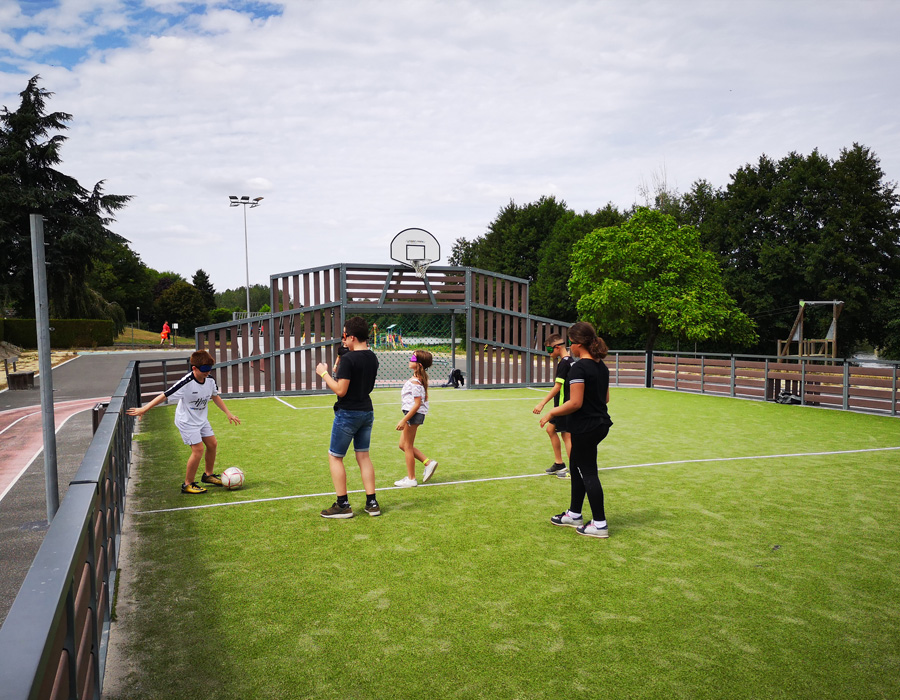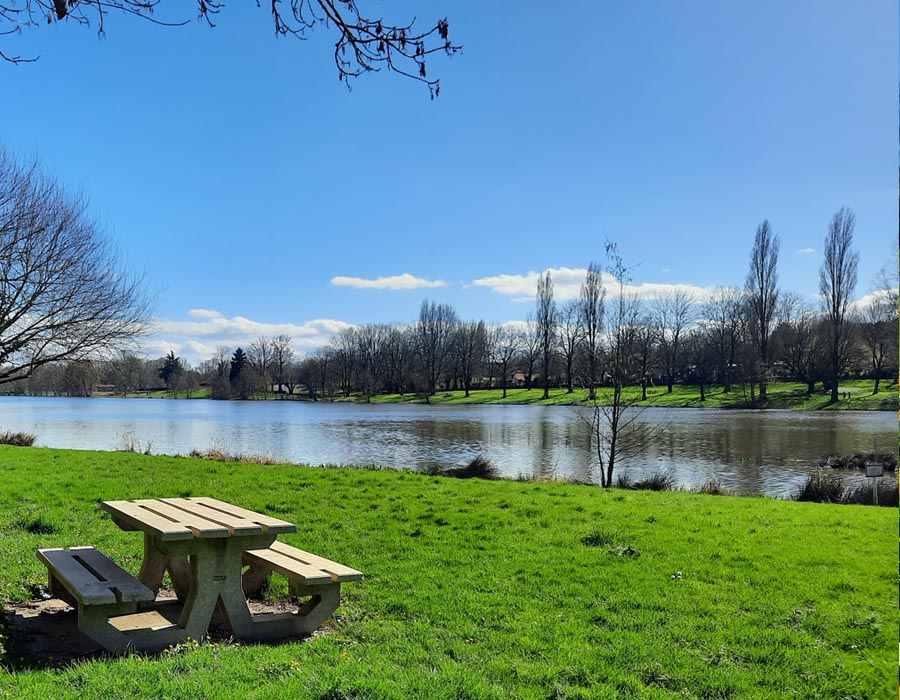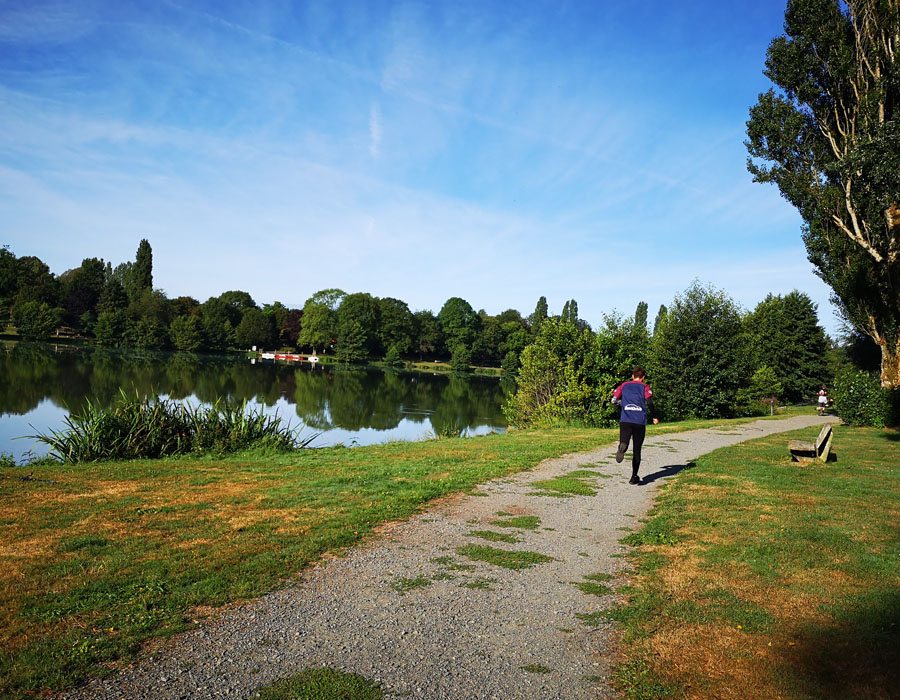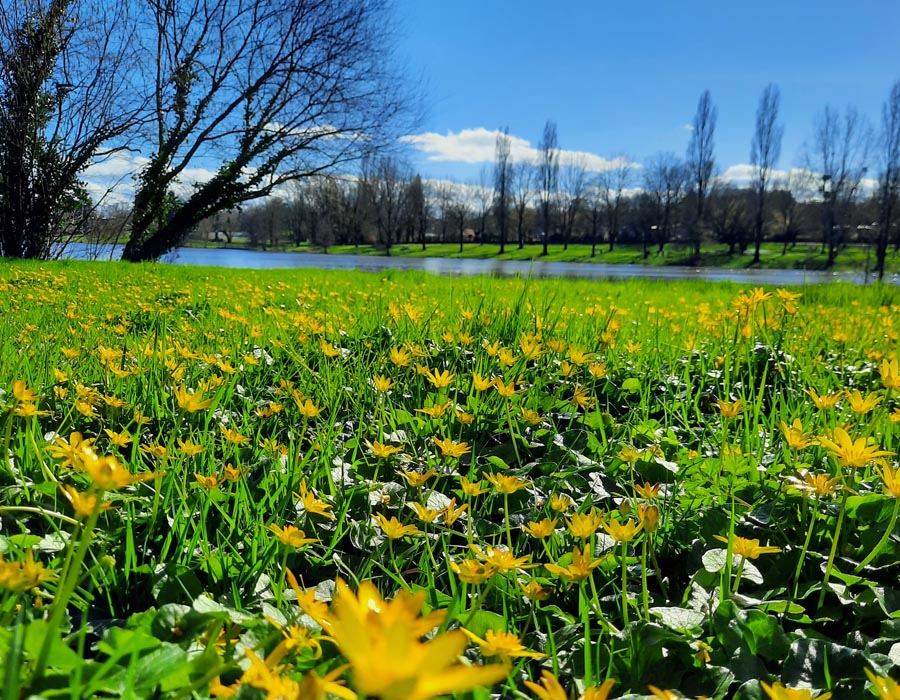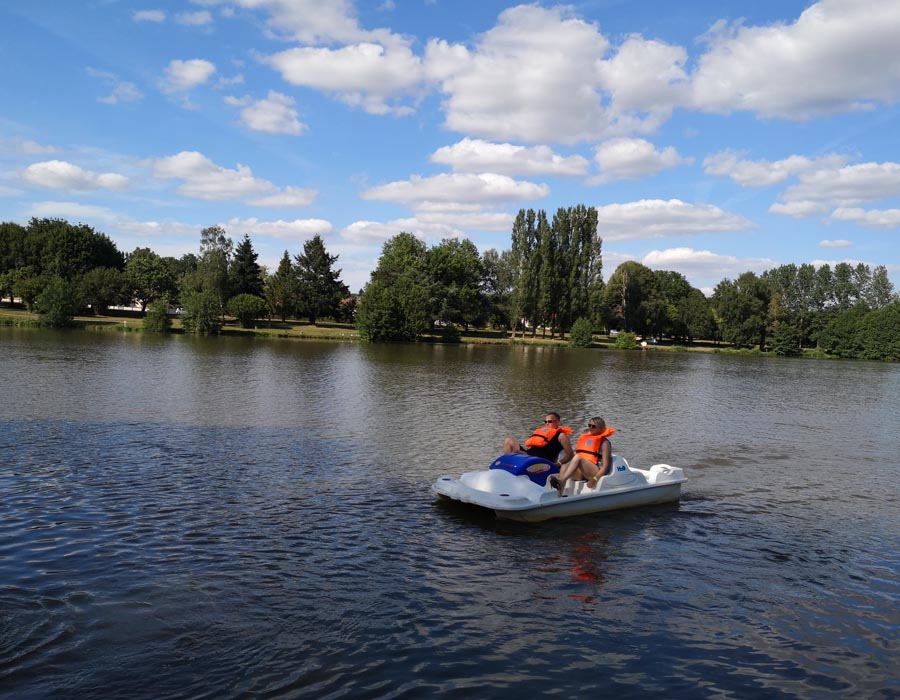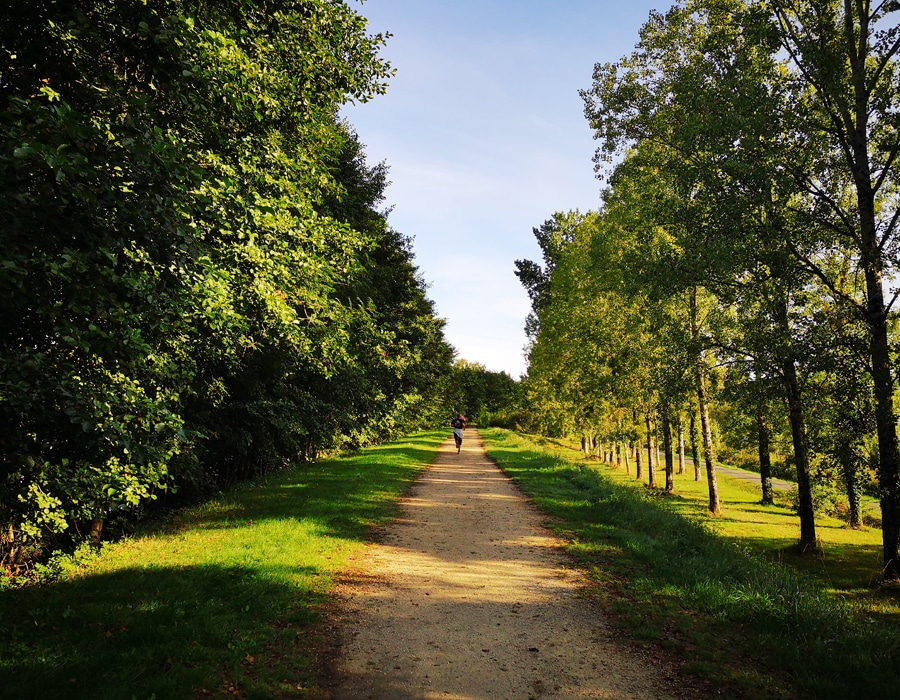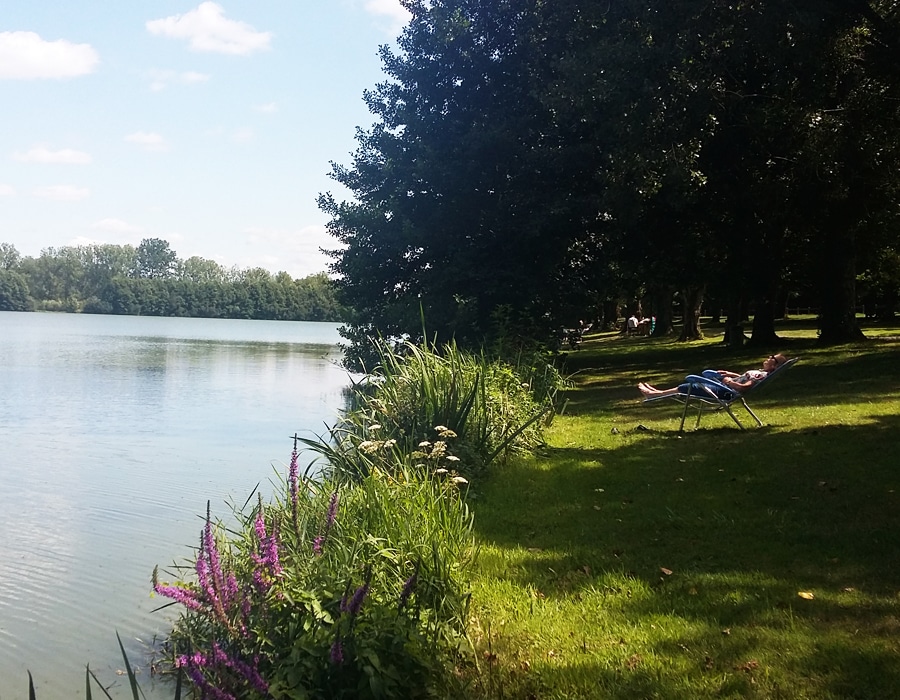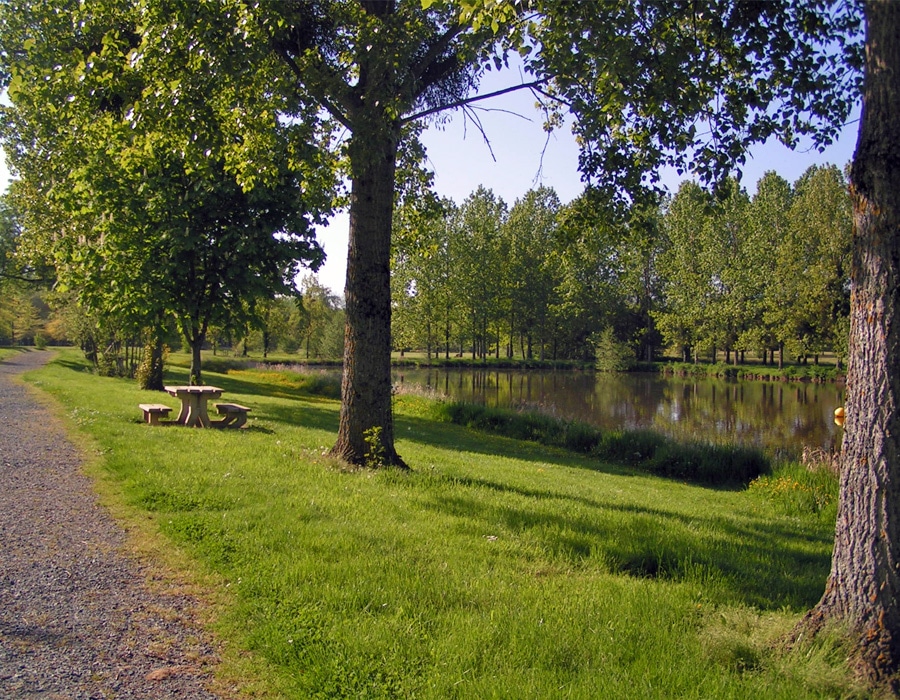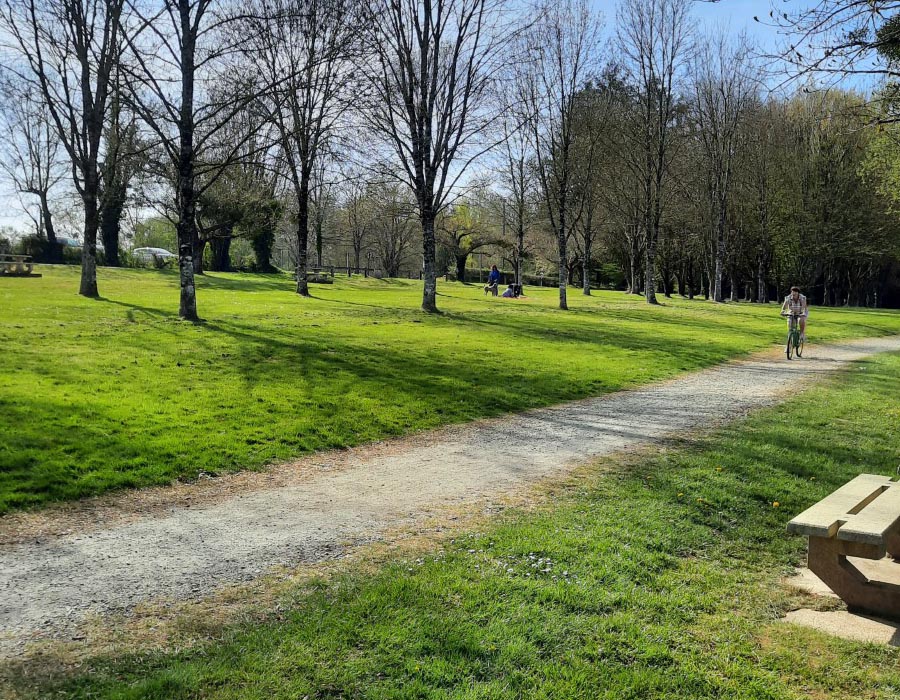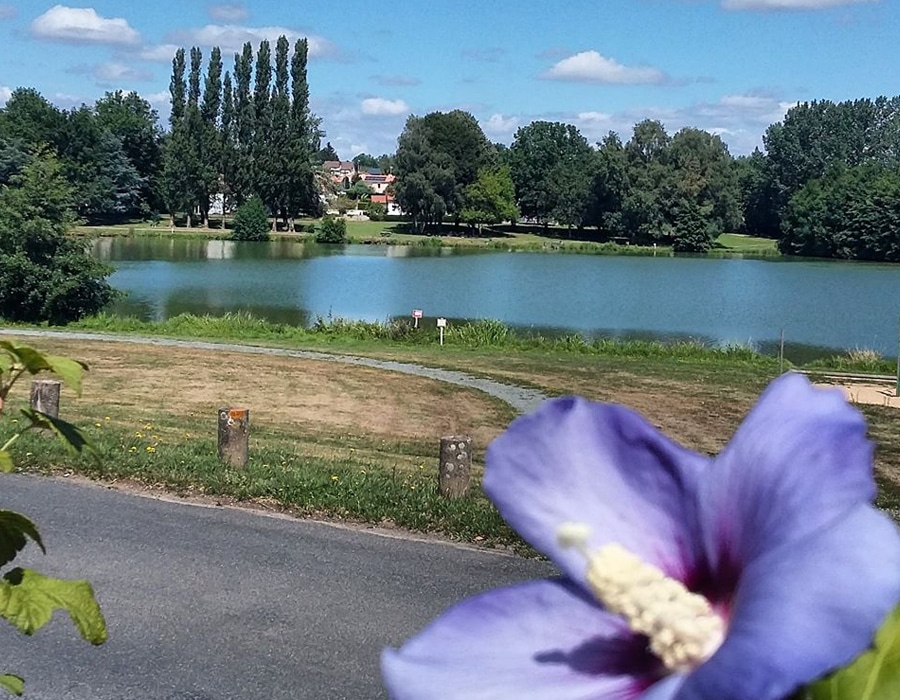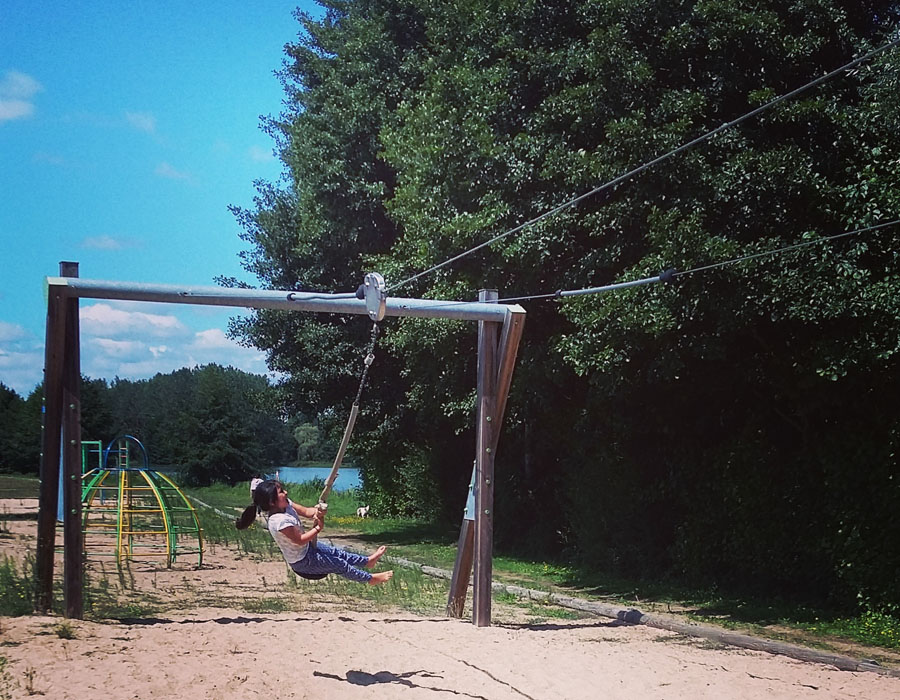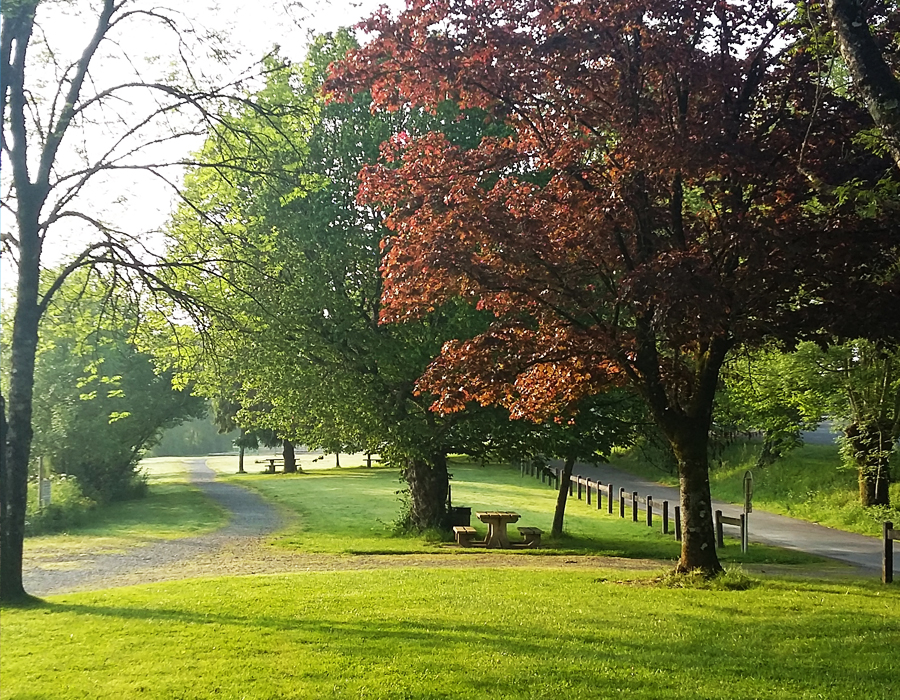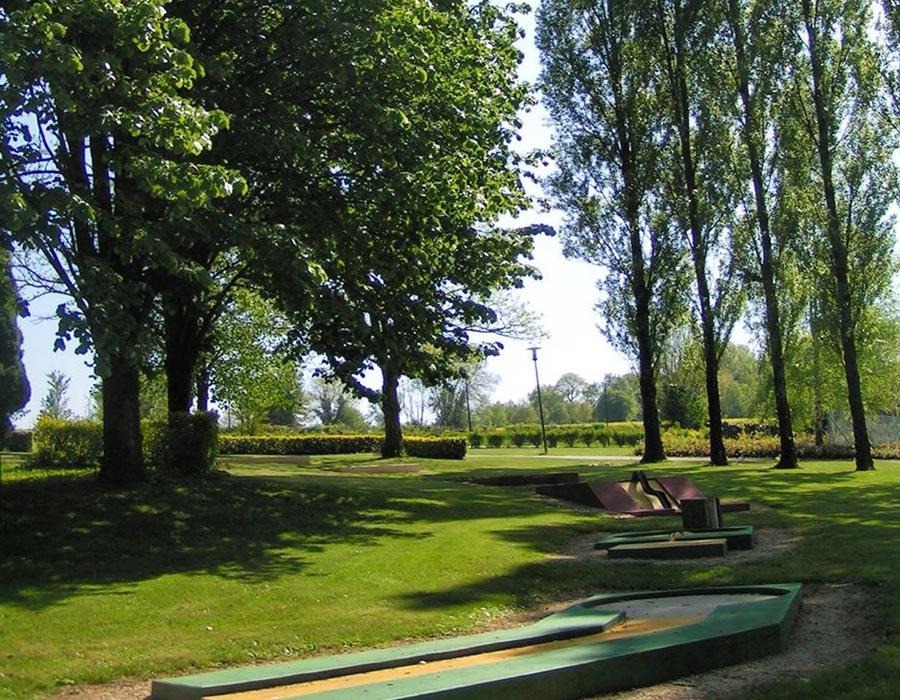 Walks
Pedal-boat
Pinic
Mini golf
Fishing
Children's play area
Tennis court
Walks
Path are arranged all around the lake, to enjoy a fully green landscapes with nice walk or bicylce ride.
Those who like hiking, you will find on this link the explanation of  « Chemin des Pommes » to do in Secondigny: https://www.visorando.com
Pedal-boat
Pinic
Mini golf
Fishing
Children's play area
Tennis court

Wifi
Wi-Fi is free and only accessible in the bar/reception area of ​​the campsite.

Entertainment room
Permanently open from 9 AM to 10 PM. You will have access to a TV with DVD player, table football, air hockey, darts, table tennis, children's area, etc. This room it's also the meeting point for evening entertainment (karaoke, disco evening, themed meal, quiz, concerts, etc)

Laundromat
Two washing machines and one tumble dryer are available for campsite clients. The machines are used with tokens to be purchased at the reception. Count 6€ for the washing machine and 5€ for the tumble dryer. An iron and ironing board are available on request only.

Convenience store
Nearby to the campsite, you will find in Secondigny center a market called "Super U", a tobacco bar, newspapers and many others store.

PMR access
The campsite is accessible to people with reduced mobility and we have adapted sanitary facilities.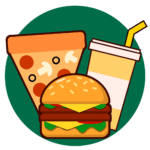 A large offer on our menu for snacks, drinks and for your meal. You can order and take away or stay on our relaxing terrace. Alcohol abuse is dangerous for your health, consume in moderation.

Groceries, Bread order and Ice Cream
You can buy ice cream and drinks, you can find some touristic brochures, local's products and basic necessities are on sale at the reception. During high season, you can order breads the day before for the next day.

Collective barbecue
Charcoal barbecues are available in the campsite. You can also if you prefer, rent a gas griddle. In our campsite it's forbidden to use an individual charcoal or electric barbecue.

Animals are allowed
We allow animals in our campsite with a fees of 2.50 € per night and per animal.

Selective sorting
At the campsite, we are committed to the planet and we take responsibility with selective sorting ! Adapted containers are available to you on the left when leaving the campsite.
You can have activities for every ones in our Le Moulin des Effres campsite. We have qualified animators take care of children's and teenagers club and also thematic  evenings : karaoke, concerts, mussels and chips, blind test, etc.
Between the warm swimming pool, entertainments, mini-golf, multisport ground (basketball, football, skate park, …), fishing, pedal boats, tennis, hiking or bicycle tours, everything is there to entertain you and have a perfect holidays.
Children's club offers activities four mornings a week upon registration: workshop, outdoors games, treasure hunts, sports tournaments, etc. The club is open from 4 to 12 years old. The animator offers activities according to the age of the registered children, so everyone can have a good time playing and making new friends. Children also have a playground reserved for them in the campsite with at their disposal; slide, swing, climbing wall, table tennis, and table football.
Be there for various activities during afternoon or evening : Sports tournaments, petanque, competitions, jogging, taking rest, aqua gym, walk around the lake or in the forest, karaoke evening, disco evening, quiz and concerts with thematic dinners.